Testimonials
---
Dr. David Horton, What is unique about a Christian Fellowship Tour to Burma?
Many Baptists know the thrilling story of Ann and Adoniram Judson and their amazing story that dates back to 1812. I found that visiting the country and seeing the church today after nearly 200 years to be very gratifying. I first went to Burma in 1999 where I visited churches, seminaries, Bible schools, the clinic and many historic sites. We worshipped in the churches and visited in the homes of second and third generation Christians. Seeing their devotion and dedication to the Lord under difficult political and economic conditions was a great blessing to me. Our committed and dedicated guide took us to special places and we stayed in clean, comfortable small inns. We felt safe and secure at all times. I wish I had gone to Burma early in my ministry so that my insights and understanding of missions would have impacted more of my life. Even so, my trip to Burma dramatically changed my life. I went back to Burma in January 2007 to visit some of the orphanages where we and many other persons were supporting orphans.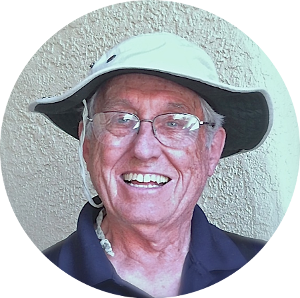 ---
Ruth Peterson, My Trip to Burma
The Friends of Burma Tour that I was privileged to be a part of carries memories of smiling faces meeting us outside the airport with warm welcomes. The beauty of the country includes good farmland, rivers winding through the delta, cool hill areas, desert and many unique cultures and tribal groups not too many miles away. Though the political climate does not allow travel in all areas, we were able to marvel at the arts and crafts of Mandalay, tour the delta by riverboat, experience the Shan hills and Inle Lake with its water dwellers, see some of the sites where Adoniram Judson served and developed ministries, as well as go through the busy streets and hidden "villages" within the capital city of Yangon.
Sights I will not forget soon include seeing pagodas and temples on every "high place", hearing the loud speakers call the faithful to bring donations to the temples, fellowshipping at a dawn prayer meeting with some faithful saints on a Sunday morning, seeing a group of Bible School students greet us with welcome arms as we came to visit not knowing that school was out and they all came back just to see us! Oh yes, and who could forget the visit to an orphanage where children traumatized by losing father or mother or both had found great happiness under the care of committed, hard-working and loving Christians. Their singing was always with great gusto and seeing them rejoice over the coveted gift of a pencil made me think again about thankfulness.
Churches, humble and large, gave us warm welcomes. We visited the downtown Yangon Immanuel Baptist Church with its many different language services and cosmopolitan worshipers. We shared worship with the chickens that wandered in and out in a village where our meal following was served outside but with linen napkins and the presentation of a fine restaurant just across the road from the oxen and other livestock.
We also visited a village getting ready for a meeting of a Baptist association of churches. They had to build shelters for the three thousand that were expected and make arrangement for their eating and sleeping areas. The village had less than 60 houses! Seeing their preparations, which included drilling a well "by hand", was well worth the trip in itself.
Myanmar has wondrous beauty and God is at work there! You should really go to see for yourself sometime.
---
Emilie Ballard
Short Testimony
I had the privilege of knowing and working with Erville and Genevieve Sowards on the mission field in Burma. It is wonderful to watch their son, Neil, carry out the vision of their work through Friends of Burma, a non-profit organization dedicated to serving spiritual and humanitarian needs of Christians in that strife-torn country. This uplifting organization is a great blessing both to the Christians in Burma and to interested friends here in America.
Long Testimony
The Sowards were the last missionary couple to serve the Karens of the Bassein-Myaungmya Association before World War II. Erville was a man of vision. He loved the Karens and believed in them. He saw to it that their leaders received training; and when the time was right for them to stand on their own feet, becoming self-governing, self-propagating, and self-supporting, he turned the work over to them. For the next 10 years they had no foreign missionary assigned to them; yet they not only continued to strengthen the churches and the association, but also sent their own Karen missionaries to most of the other major tribes in Burma, as well as to north Thailand and to the Andaman Islands.
During the Japanese occupation of Burma, many of their pastors were killed and many of their churches were destroyed. So, after the war ended and the missionaries began to return to Burma, they specifically requested that Erville Sowards be sent back to help them get on their feet once again. This time, because his children were in school in the USA, his wife remained there to look after them, and Erville came back alone. He helped the Karens reorganize and arranged for their new leaders to get more training, and the association became strong once again.
Then the civil war between the Karens and the Burmans broke out, and when fighting broke out in Bassein Town, many of the Karens fled back to their villages. I remember that at the annual meeting of the Baptist missionaries in Rangoon that January, Erville stood up and said that he had returned to Bassein and discovered that there was not a single building left on the Kothabyu High School compound and only one tree. There had been very little damage from the fighting, but everything was taken away by looters, and the whole compound was covered with temporary housing for Burmans who had fled to the city from their villages. Erville said, "I know that the Bible says that God works all things together for good to those who love Him, but I don't see how He can bring any good out of this."
Yet a few months later, he was able to testify that though the buildings had been destroyed, the work had not. Teachers had fled with their pupils back to the villages; and in place of the one centralized school, there were now four regional schools in four different areas of the delta and the Bible School teachers and students had started up again in still another village--all in temporary bamboo and thatch buildings with a dirt floor! He also met with the leaders, who were able to come together at Yedwinyegan Village to help them assess their needs and determine how the Mission Society could best help them. Erville had a knack of helping them assess not only their needs, but also the personnel among them who could take leadership in meeting those needs. They decided that the most urgent need was for medical aid. So together they planned to set up a base hospital with a simplified nurses training course for village health workers at Yedwinyegan and a branch hospital at Teguseit, whose doctor would travel by medical motor launch along the network of rivers in the delta during the rainy season--for both of which they could provide Karen doctors and nurses. They also planned to set up two dispensaries in other areas which would be staffed by trained and experienced Karen nurses. Erville then arranged with the Mission Society to provide the funding needed for buildings and salaries for the first several years. He also arranged for me to go and help with the health worker training course at the hospital. By the time Erville returned from a short furlough, he was called to become the Mission Secretary, but he continued to have a special interest in the work of the Bassein-Myaungmya Association.
As for Genevieve, I didn't get to know her as well, though she returned to help her husband after the children had finished their undergraduate education. As far as I know, her main contribution, both before and after the War, was in her writing and getting items here such as large electric generation plants. She wrote in an interesting and informative way for both children and adults in the USA, keeping them interested in and supportive of the work among the Karens. She spoke in many churches constantly.
FRIENDS OF BURMA
Although it took a few years for Neil Sowards to find God's plan for his life, after visiting Burma with Bill Hackett on one of Bill's trips in 1985 to take needed equipment and supplies into Burma after all of the missionaries had left, Neil's eyes were opened and his heart stirred with the wonderful spirit and vision of the Christians in Burma as well as with their great needs; so he sought to find ways to help them. He used his coin and jewelry business to support various programs and the buying of needed supplies and equipment, which he took to Burma at regular intervals. He and Diana started the Friends of Burma organization to have the official ownership of the project as a non-profit organization and produced a little newsletter sharing news from Burma as well as information on the needs with interested folks in the USA. It has become a top-notch little paper, and its circulation continues to grow. Later, Neil worked to establish secular education. The BARS program was an outgrowth of his vision. He himself taught Business three times at BARS (Bachelor of Arts in Religious Studies). The entire program of Friends of Burma has been a great blessing both to the Christian work in Burma and to interested friends of the work here in the USA.
---
Duane Binkley, Missionary to the Karen
Short Testimony
The Friends of Burma is a small organization with a large impact felt throughout Burma. With a broad network of contacts in both Burma and the US FOB has the ability to get help where it is needed most in the least amount of time. I hope you will support FOB so its influence will grow.
Long Testimony
I first met Neil Sowards a number of years ago in Thailand. At the time, I doubt that either of us would have guessed how the people of Burma are being spread around the world and how that would affect our lives.
The Sowards name is well known to those working with the Karen people. Neil's parents were long serving missionaries in Burma with the Karen. Neil chose a different path than his parents that led him to be successful in business. But in time, he and his wife Diana, returned to his family's roots and are now probably as involved with the people of Burma as were his parents.
The Sowards home in Ft. Wayne became the US home for many students from Burma and they sponsored families so they could live in the US. In time, a Burmese community was started in Ft. Wayne that has now grown to be one of the largest communities in the US composed of Karen, Chin, Mon and others as well as Burmese.
Taking the proceeds from his business, Neil began to help various schools, institutions and projects in Burma. This led to the formation of Friends of Burma where funds from the Sowards are combined with funds from donors around the country. As a legal non-profit organization, now the Friends of Burma is governed by a board of Americans with a deep interest in the country and those of Burmese and ethnic descent. The board members and their friends give FOB many contacts in the country of Burma and these contacts, give FOB the ability to channel the funds directly to the people that need them with little waste.
One can only be impressed by the long list of projects, programs, schools, church organizations and institutions in Burma that are helped by FOB. Many of these programs would not even exist were it not for the help provided by FOB. Businesses have been started, health clinics funded, schools built, scholarships are provided, and emergency needs met among many other programs and projects.
It is my hope that Friends of Burma will continue to be able to help the people of Burma for many years to come. They are an efficient organization with the ability to go directly to where help is needed the most. For anyone interested in helping the people of Burma, there is no better place to offer your support and encouragement.
---